Professional manufacturer and exporter for high borosilicate glassware in China!
We have 200+ items for your choice to meet your multiple requirements.
We have professional technical team and invested $500,000 per year on molddevelopment,can delivery out within 20~30days to support win market faster than competitors. We have 8 production lines working day and night.
Rich experience on working with famous brands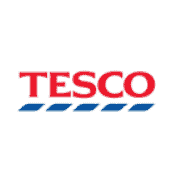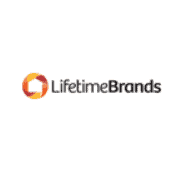 Provide OEM Services&Flow Process Of Product Development
Dear Customers,
We supply OEM/ODM service: we can make logo on the living color lid can be made Customized packaging Three shape, more than ten sizes for choice. If you have different needs, please get in touch with us to get the corresponding quotation.
We develop the desired products for our customers by using our technology and equipment and following the requirements of our customers. We have developed many kinds of products for the pressed borosilicate glass products in a wide range of shapes, such as microwave oven trays, microwave oven glassware, door glass for washing machines, and other pressed glass products, etc.
The company performs the feasibility evaluation for each drawing or product furnished by our customer. It then communicates the evaluation opinion with the customer in a bid to reach a consensus. The development schedule for the product, such as mold manufacturing, test product, etc. then decided. The company confirms the drawings or products furnished by the customers, carries out the mold design and manufacture and develops the facility related to upgrading production equipment.
The company starts the pilot production and makes continuous improvements, and finally delivers the sample to the customer for confirmation. After all customer's requirements are satisfied, the company starts mass production for the product as per the purchase order from the customer.
Frequently Asked Questions.
How is High Borosilicate Glassware processed?
1.Silica sand, borax and other raw materials are mixed proportionally and then we use an electronic scale to weigh ineach raw material to ensure that the mixing ratio satisfiestechnical requirements.
2.At the temperature as high as 1,600℃, the raw materials aremelted together. The precise control on the liquid surface isused together with the automatic feeding system to ensurethe process stability of the melting and clarification. Moltenglass feeding system and multiple-station press machines areused to produce various products.
3.Which are fire-polished to eliminate the un-smoothnesscaused by the parting line of a mold/dire.Products areannealed in a annealing lehr to eliminate their internal stressand ensure their physical properties.
4.Products are inspected according to the quality standard ofcompany or customers' requirements, and then packed,stored and shipped with the package complying with thespecification by customer.
Borosilicate glass baking dishes and bakeware with dividers
New trend Storage Glass Jar Bamboo Lid Kitchen Food Hermetic
I took a big leap purchasing this set with no previous reviews so I wanted to make sure to leave the first one. I previously read about the finedine line products and hoped for the best. To my surprise they were just as pictured, sturdy glass and stylish. I decided to do my leakage test and they passed! (See second picture) Very pleased with my new set!
By Amy Santiago on September 17, 2019
I ordered a large set of glass tupperware from another brand (not going to name what company as this is not a compare and contrast review) a few months back and loved them...but the clasps on the lid were stiff plastic flaps and I was concerned they were going to snap off with how often I use them. My realization of how much prep I do before cooking (chopping all the veggies, shredding the block cheese, marinating the meat)...I needed way more glass containers than I originally thought. This time I went looking for a hinge lid that still offered a tight seal.
By Kallee on July 21, 2020
I FOUND THEM!! And an added bonus that they came in my favorite color combo, the colors that match the fridge haha. As you can see in the photos, I'm still using the other brand as well, but I love my new ones more and slowly transitioning them around. They nest great, but come with 1 duplicate sized container in each shape that doesn't nest and just sits on top. Seriously...I love these and they keep my fridge looking nice and organized.
Bought these for my husband. He loves the durability and uses them to carry his lunch. Large enough to hold a hefty portion and the lid has a very secure seal! Glass dish is perfect for his portable food warmer. Great product, exactly what we were looking for!
By Becky V on December 15, 2020
Very high quality and durable glassware storage containers! I can put these in the freezer with leftovers, pull them out, release the lid and put directly into the microwave to reheat contents. They fit perfectly in my cabinet due to the graduated sizing that makes them nest inside each other. Even the lids fit in my cabinet right with the containers they go to.
By DLouise70 on March 28, 2020
The lids fit tight enough that nothing leaks out and being glass, I can put these containers into my dishwasher without worrying that a high temp dry cycle will melt them or cause the lids to stop fitting correctly (lids in top rack only).
I can only speak for packaging and appearance at this time but I am please! It arrived in one piece! They're in my dishwasher and I have high hopes! I've grown tiered of buying a new set of plastic containers each year. They stain, discolor, and warp. So this seems like a great alternative. Great functioning containers. Still happy!
By M. D. Howell on December 21, 2019
Excellent quality, 100% water proof air tight solid well made containers. Plastic quality is strong and inside rubber seal is removable for easy cleaning. I would recommend these containers and will buy smaller size if and when available in set of 3.
Reviewed in the United Kingdom on January 12, 2021
Good quality air tight water
I LOVE these! Would highly recommend. Not only are they glass and so much better to use them plastic, they are completely airtight. Microwave so wellaClean so well. Also they look nice. I put these out when I have people over, and the glass bowls look very presentable. And it makes for an easy cleanup just to put the lids on in a Safeway and put it right in the fridge. I bought two packs of these because I'm that obsessed with this product!! Very very durable, and I would highly recommend for any glassware. Not to mention the price is absolutely amazing!
By gwendolynn on April 11, 2021
Built very well and exactly what we needed to get rid of our plastic food storage. These are very nice looking and a much healthier choice.
By Jake on March 9, 2021
SLYPRC  is the brand dedicated to providing innovative borosilicate glass products that make everyday living easier. We offer world-class quality borosilicate glassware and professional services that provide family household utensils.We are always your first choice.